The trading week happened to be confused, currency pairs moved in different directions during the trading week because of expectations of the news from regulators (the ECB president Dragi's speech and FRS meeting). However FRS meeting didn't bring any news. "Twist" program and extremely low rates will continue in the US. As it usually happens, the market moved a little bit before the news but the changes were minimal.
The whole background of trades can be determined as follows: lowering of risks, which is connected with lack of positive changes in Eurozone and there was a growth of dollar during the week. Thus EURUSD pair lowered the whole week and stopped at 1.2935, which is a little lower than sloping support, formed by two previous local minimums. EURUSD entered the 300-wide diapason.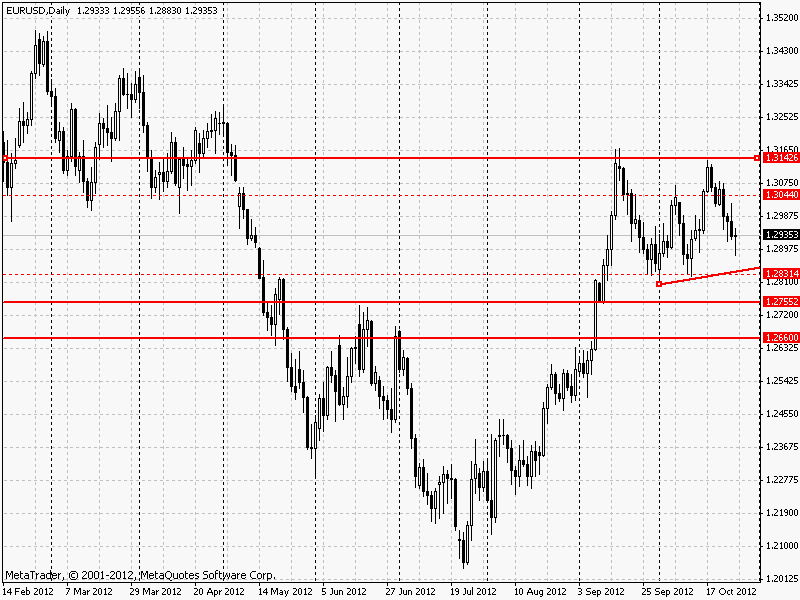 That is why it is logical that at the beginning of this week one may expect signals to buy. A rebound may be expected from sloping support at approximately 1.2950, and formation of rebound model on Monday, since there is already a doji-candlestick on Friday. The aim of sales can be the upper bound of the diapason- which is 1.3130.
Sterling pound is not in the best position right now. GBPUSD pair in the last month (October) is trading in the correct channel, and the pair is at the upper bound of this descending channel now, that is why the sales on Monday at the descending quotations are a natural solution in this situation. The reason for the descent is the area of previous minimum- which is 1.5950. A possible breakdown up of this channel is also possible, which will become a signal for purchase, however currently there are no premises.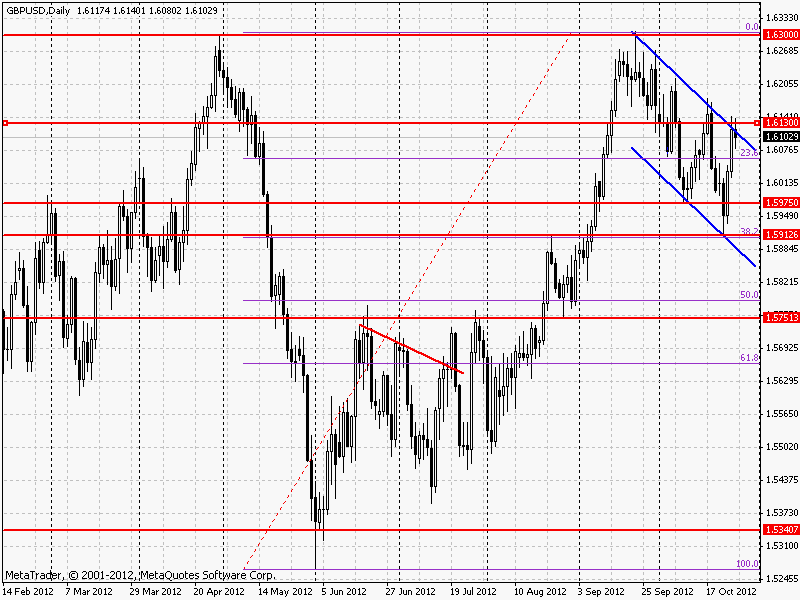 Last week gold found support. On the basis of graph it is possible that the quotations found the bottom and support of 1700. However on Friday another test of this psychologically important level was held, but the quotations rebounded. The next week one may expect two possible outcomes: either quotations will brek down the support of 1700 and descending movement will continue, or the rebound from this support will take place and the quotations will start the restoration.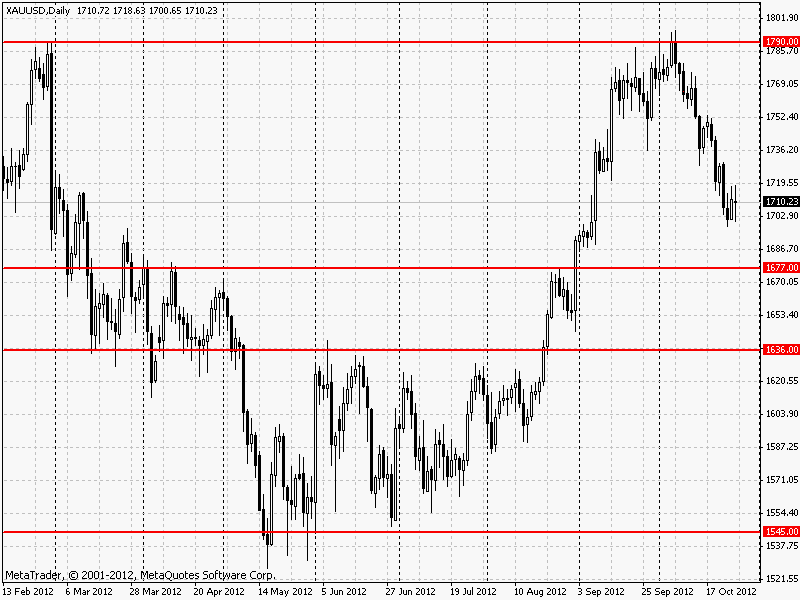 USDJPY pair brought another interesting surprise last week, it grew because of the fundamental factors, and on Friday "bear absorption" of candlesticks took place, which is a strong signal for sales. If the market opens lower than the price of closing on Friday, it will be possible to sell the pair up to 78.70, where the balanced values for last months are.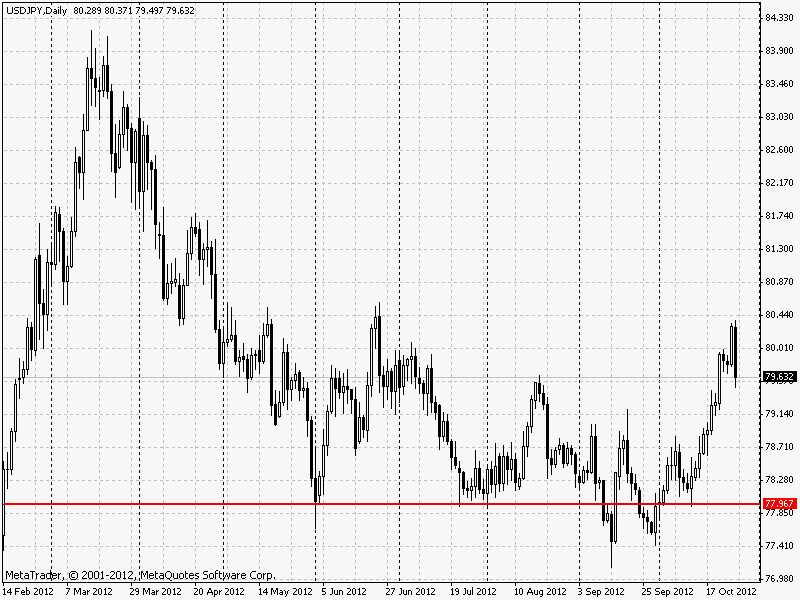 Good luck and a profitable week!
Social button for Joomla