Wednesday evening, the U.S. dollar rose against major currencies after strong data on manufacturing activity and new home sales. As the results of studies in July preliminary index of business activity in the U.S. manufacturing sector rose to 53.2, up from 52.2 in June. At the same time, the results of last month new home sales rose markedly, reaching a five-year high at the same time, increasing the likelihood of an early economic recovery. According to the report, in June, sales of new homes rose to a seasonally adjusted 8.3 %, reaching a level with 497 thousand units. We add that this was the highest since May 2008.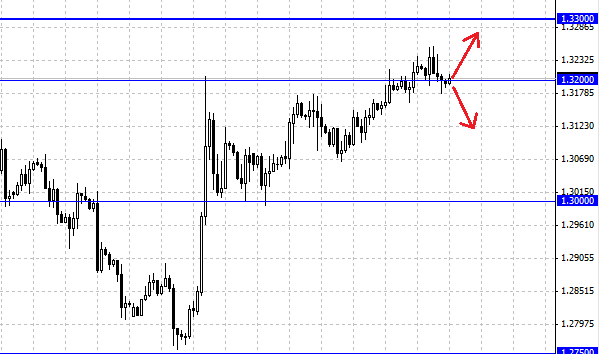 Earlier, the European currency rose against the U.S. dollar, which has been associated with the publication of upbeat data for the euro area. But in the end a pair of EUR / USD has lost all its positions and dropped below 1.32 dollar, at the moment the pair is trading in this area. Traders should observe whether the level of 1.32, which is a support to keep the euro from further decline if the price moves lower, the next goal will be the level of 1.30 . In view of the rising trend of the euro in recent times, there is a possibility of its further strengthening and testing the strength level of 1.33, which in our opinion should resist.
AUD/USD pair fell after the negative statistics from China. As the results of recent studies that have been presented today Agency HSBC, the index of manufacturing activity in China fell in July to a level of 47.7, which was the minimum value over the past 11 months. In addition, the data showed that the index of industrial production fell from 48.6 in June to 48.2 - a minimum of nine months. Recall that the index value below 50 show a decrease in activity, while growth above this mark suggests the extension.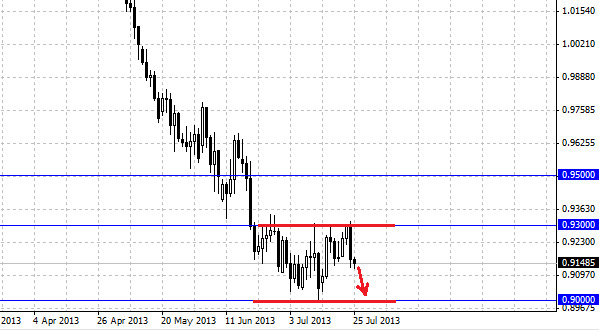 HSBC experts point out that the continued decline in business activity index is a sign of a slowdown in the industry. It also adds pressure on the labor market. Australian dollar after reaching 0.9300 collapsed and reached 0.9125 . As we suggested earlier, we observe lateral movement for this pair, the resistance level is 0.93 and the support is at 0.90, the Australian dollar is now moving to the lower end of the range.
Social button for Joomla