On Friday growth in dollar as well as fall of share markets have occurred in the US. There are many reasons for that: ambiguous report on jobs in the US, upcoming presidential election, that will take place on November 6. Unfortunately it is hard to foretell the reaction of the market. However if we forget about fundamental reasons and look at the technical outlook of the market, then everything is clear.
The dollar continued the descending trend. EURUSD pair stopped at a support level of 1.2830. This is the third similar instance at this level, and if the price can break it, then the consolidation that has been active for 2 months will stop, and one may sell EURUSD for a long time.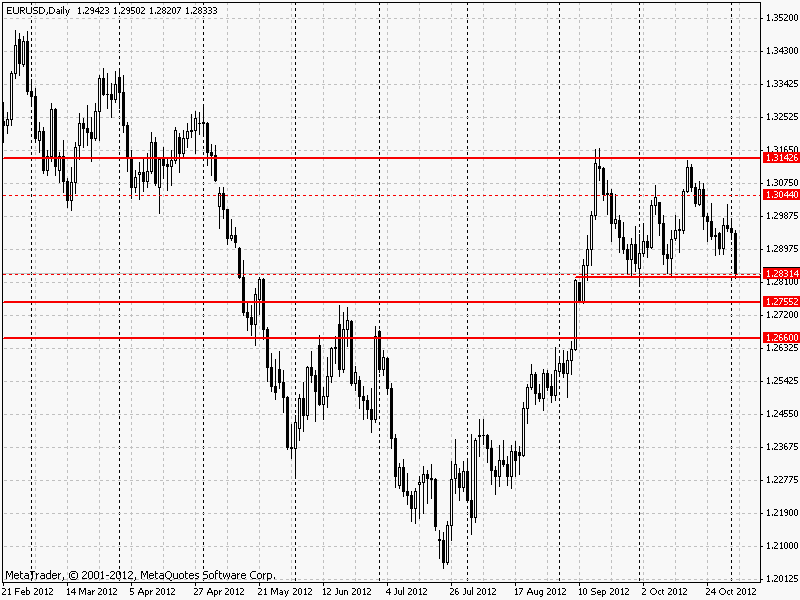 Pound sterling looks stronger and the price lowered only inside the consolidation, there is a long path to the renewal of the minimum.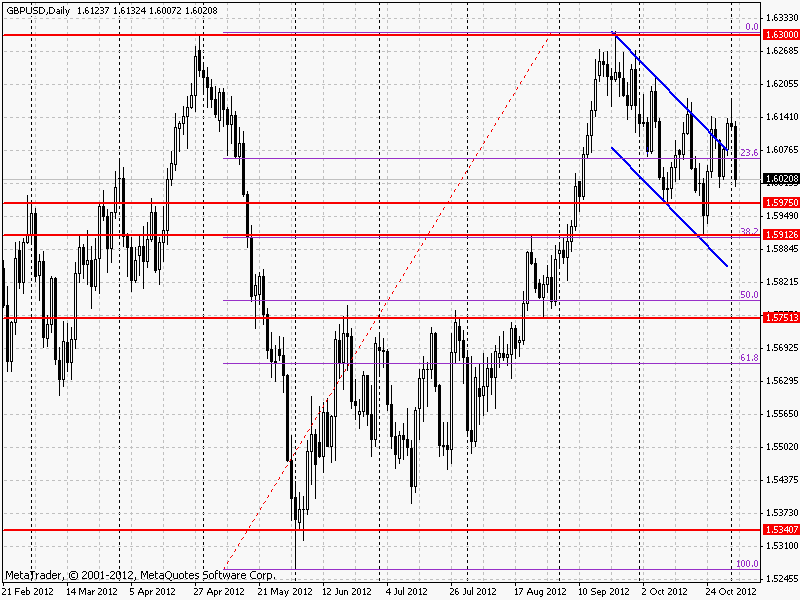 There is a signal for the descending wave on the Australian dollar. It is clear.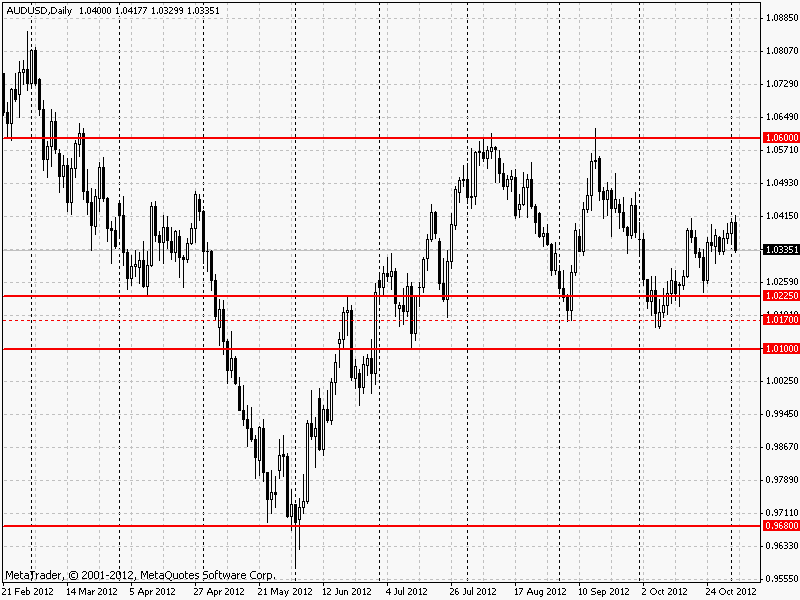 USDJPY pair is of special trader interest right now, it has started to grow actively recently. The growth of the pair is active and it may turn into a good ascending trend. One should look at it closely, meanwhile purchases are more preferable than sales.
There was a strong movement down on gold on Friday, it stopped at the level of support 1677, that is why one should look how the price behaves at this level on Friday.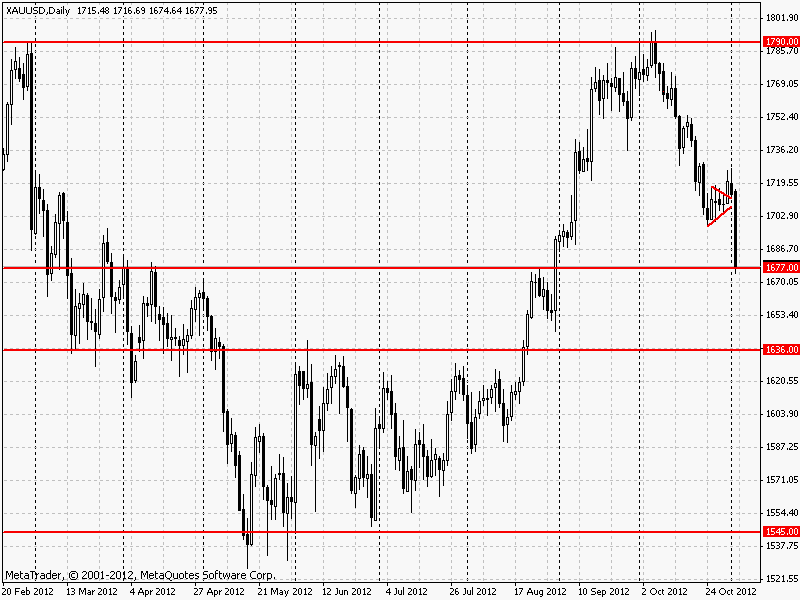 Different outcome of the events is possible on all of the actives, but they have one thing in common: despite strong growth of dollar nobody can guarantee that the tendency will continue next week.
Social button for Joomla