European currency after fall on Tuesday during the session is now in a hanged position. Currently the pair is heading towards the support at the level of 1.30. Market participants today will expect the news form the USA, to be more specific gdp data. Due to latest events we have reasons to think that the numbers that come out on gdp will be better than analysts' prognosis, and they will support American dollar and will give strength to its growth. EUR/USD pair in this case can drop lower than 1.30 which will open its way to the level of 1.28. Otherwise the negative data on gdp of the USA can return the pair to the level of 1.32, where the significant resistance is situated.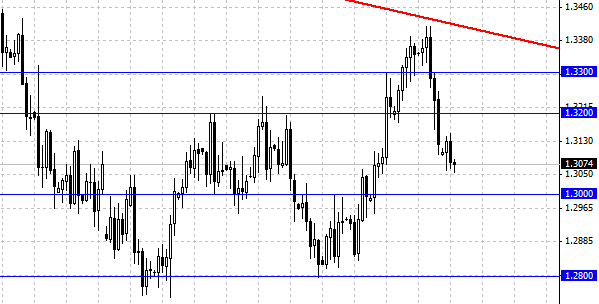 European market indexes
The majority of currency traders do not follow European stock markets. However, we watch their dynamics and currently the majority of them is showing strong weakness. The examples of it are: FTSE in London, DAX in Germany, CAC in Paris and MIB in Milan, they all show negative dynamics and there are no signs of situation improvement. In fact, some of these indexes broke their great support levels within the last 24 - 48 hours.
Such a situation certainly scares of investors from investing into European markets, and we think that the money from Europe flow into the USA, where there is a rehabilitation and good perspectives as a whole. It is wrong to sell EUR/USD pair now, because we watched quick and abrupt during the recent days, it is pretty risky to try to catch the departing train. One should look for opportunities to sell higher than these levels, especially attractive for sale are levels of 1.32-33, but we assume that before returning to these levels European currency will most likely check the strength the level of 1.30 and probably 1.28.
Social button for Joomla