The new trading week is here. It is going to be interesting again. We are going to discuss what to pay attention to first.
Clearly we won't be able to do so without the retrospect into the last week.
The first mystery of the current week – whether the consolidation on gold will be over, which reminds convergent triangle? And in case it is over, where will the break occur? Up? Or Down?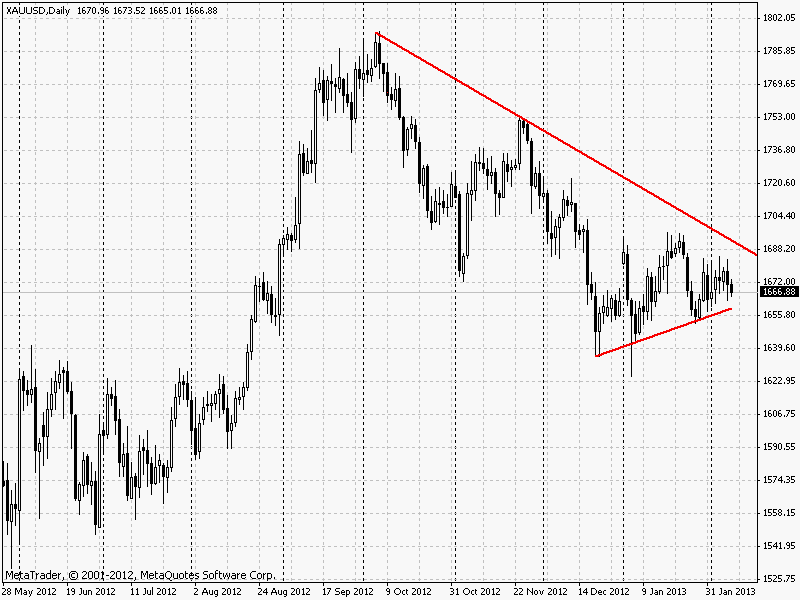 At the moment the gold quotations deceitfully move towards lower bound of the triangle, however it can be an erroneous sign of weakness of gold. It is worth waiting patiently and attentively for the break of triangle and entering only the next day after the break.
It is possible that gold will keep staying in the narrow diapason during this week. 
ECB dropped the euro last week, at the moment quotations stay higher than the slant line of the trend, which does not give the signal for descending trend.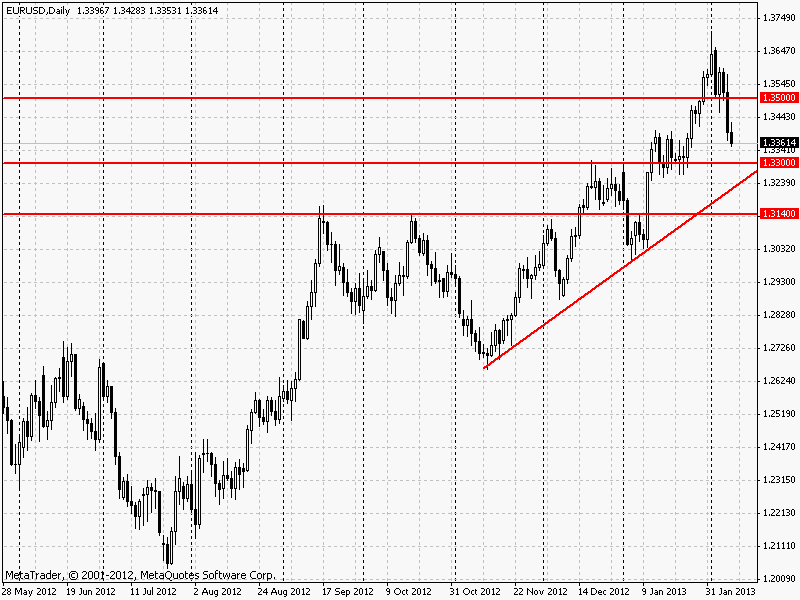 The bullet point here is: will the traders and investors be capable of overcoming their fear to buy euro. On Friday there has been an internal struggle and it was obvious that the settlement of the dispute was postponed to the current week.
Thus the key support right now for EURUSD is the level of 1.30000, the breakdown of which will mean the change of the trend.
The GBPUSD pair has been acting in a volatile manner lately with the weakness of euro, pound sterling could found its bottom and stop the fall which started at the beginning of January of this year.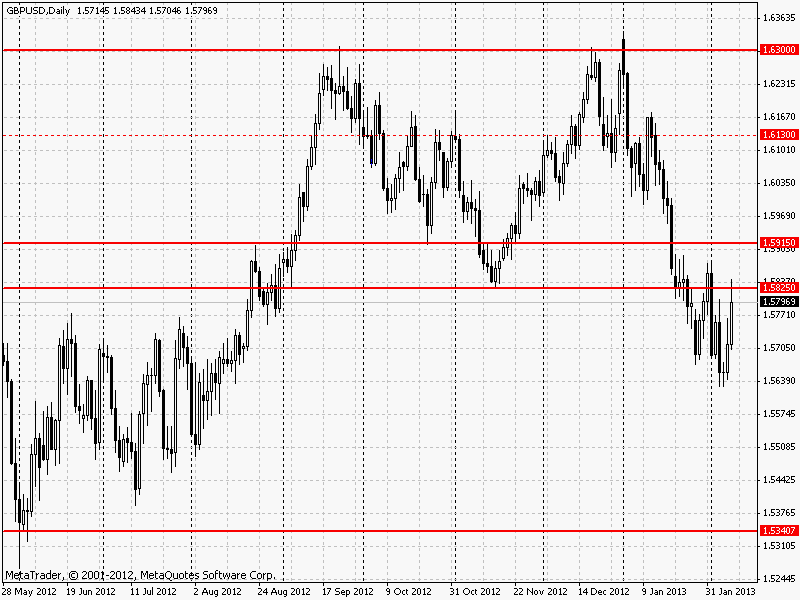 However the ascent of the pair has been holding back the resistance of 1.5825, which wasn't taken on Friday. After reaching this level, the deployment on pound sterling can be considered done, but it is worth noting that there hasn't been any global consolidation on GBPUSD.
There was a correction formed on USDJPY pair when the week ended which leveled the week's growth. It is not a deployment, but a small wake-up call for those who are waiting in this ascending trend, since this is the second pretty serious interdaily adjustment this year.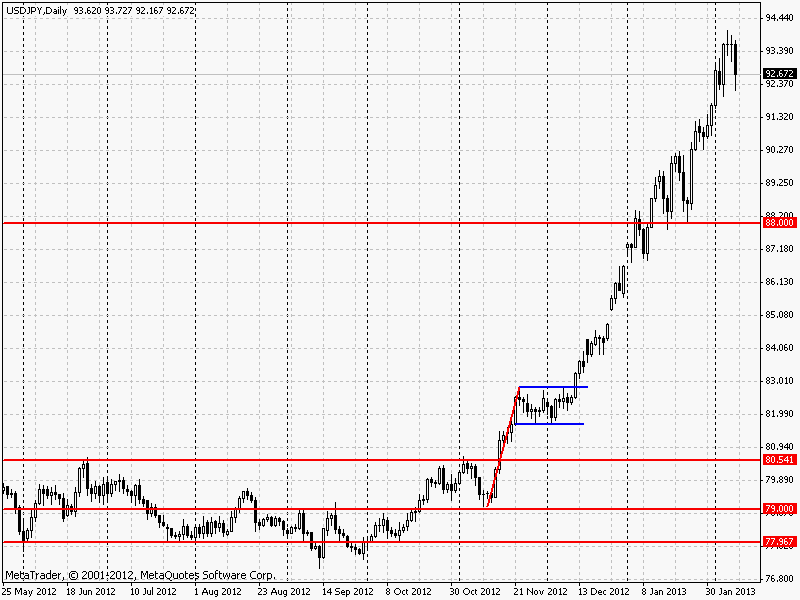 Clearly the asending movement is not broken and it is a priority for trading. The USDJPY pair is expected to grow up to 95.000.
Thus some surprises from different sides are possible during the next week. They will allow traders to earn some money.
We wish you a good and profitable week!
Social button for Joomla