During the first part of this week Euro, pound sterling, gold have been growing and rehabilitating from local downs. On Wednesday market situation started changing towards continuation of descending trends on these tools.
If one looks at more logical situations from technical analysis point of view, the movement of quotations on gold is very clear. On Wednesday gold quotations rebounded from slant line of the trend, so the daily decline overlapped the previous growth.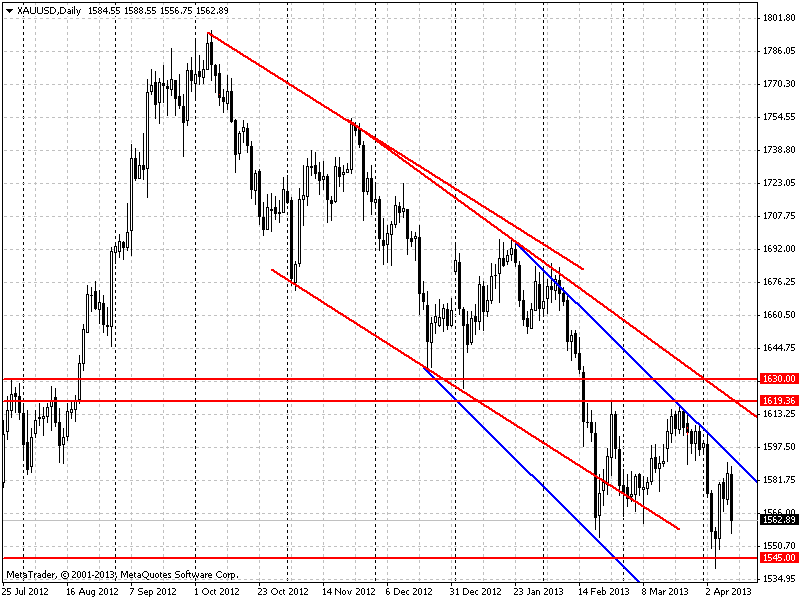 It seems like the situation must demonstrate the continuation of the descending trend, but it is not the case.
Continuation of descending trend within the channel (blue) is impeded by strong support of 1545. That is why in the current situation one should limit himself to interdaily trading until the breakdown of wither the support or the upper scope of the channel. There are no signals for positional trading.
The situation looks clear on EURUSD. On Wednesday EURUSD pair made the last lunge towards high quotations and started lowering without reaching the level of resistance of 1.3140. The interesting part is that the rebound of the tendency on Wednesday coincided with the level of correction of 38.2 %.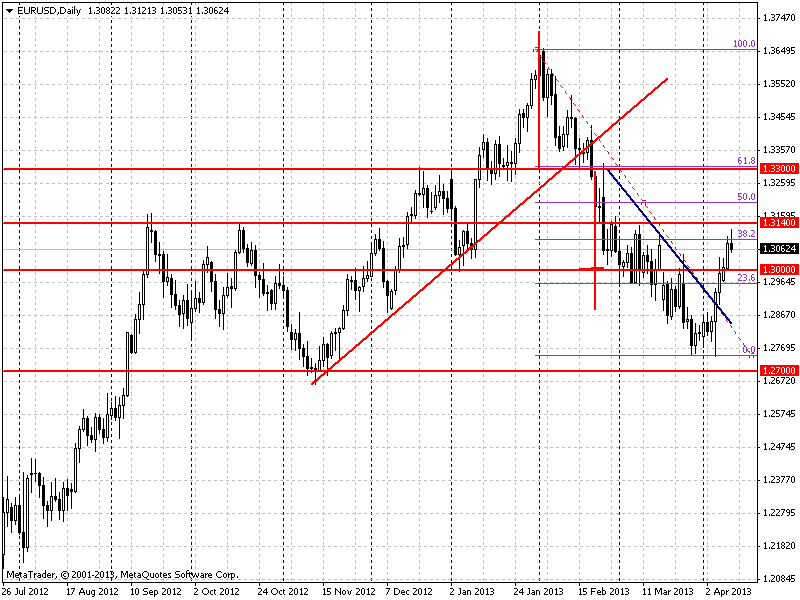 The situation reminds the end of change of the descending movement and continuation of trend, but in order to enter a short position it is necessary to wait for confirmation of the descent on Thursday.
GBPUSD pair demonstrated the consolidation of the prices which is an indirect confirmation of the weakness of ascending trend, but pound sterling has a support as a level of 1.5200, it is impossible to sell higher than that.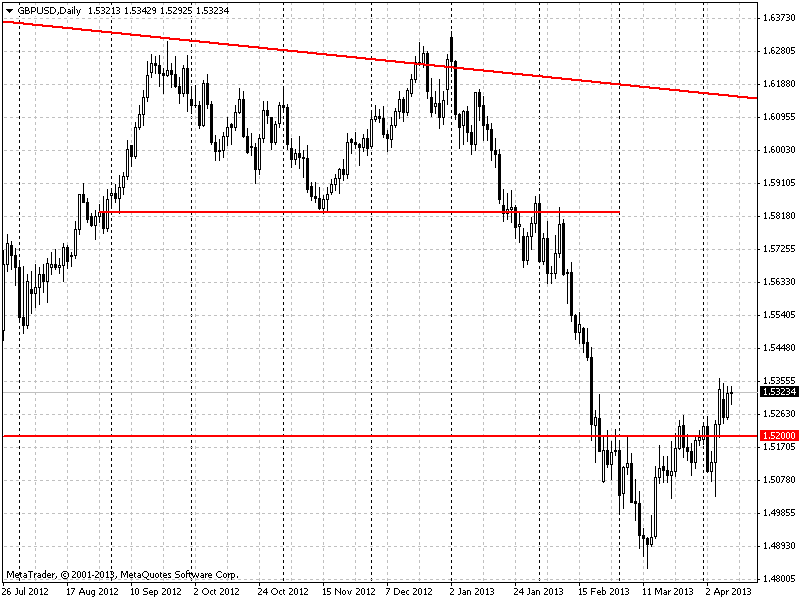 Social button for Joomla