On Tuesday the markets were acting without any serious economic and political news, which was reflected on growth of risk currency that are euro and pound sterling.
The lack of serious negativity and no positive macroeconomic data gave a positive push for finishing a short-term correction on EURUSD and GBPUSD pair continuing the ascending trend, that was observed until the middle of august.
As a EURUSD pair reestablished its positions and at the moment of closing trading session the quotations reached the level of 1.2570. However it is still lower than a local minimum, which was three days ago on a level of 1.2585. Thus it is early to discuss a continuation of ascending trend, one should expect the renovation of maximum.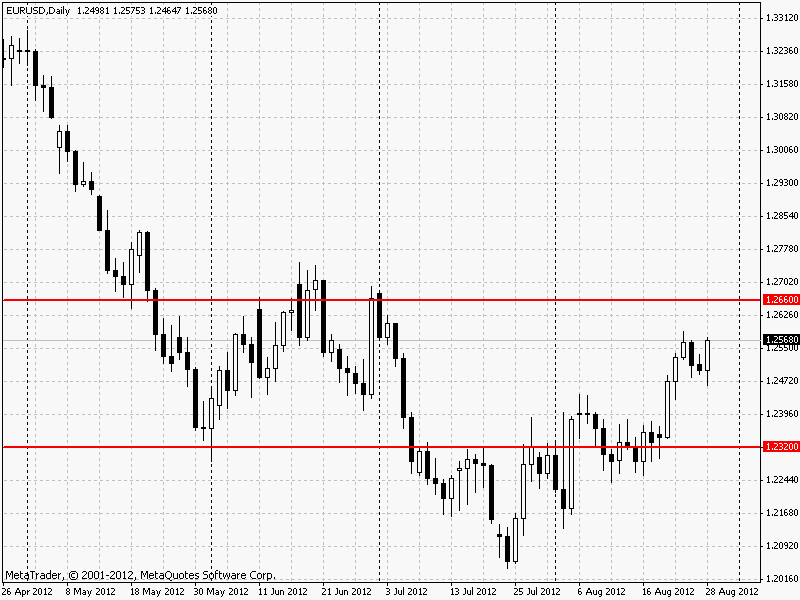 Pound sterling recovered more passively on Tuesday.
According to the above mentioned information a Wednesday trading day must set market priorities, that are formed in the following manner: to go under consolidation before growth drivers appear or to expect continuation of growth?
Social button for Joomla