How to become a successful trader? Probably every trader asks himself that question, especially those who are just beginners. But not every beginner can find an answer to that seemingly easy question, especially pass all the stages of development to become successful himself. But every step makes us more experienced and stronger.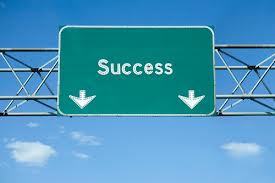 So what are these steps and how they help in development of the professional, since everybody has his start and his possibilities. We will make out three main stages of formation from absolute beginners to experienced market speculator. Every stage must improve your theoretical ad practical skills.
A successful trader will not trade on a real account during his first days of work. He will open a demonstrative account and he will try to repeat everything his more experienced colleagues do. Probably something will not work out as planned but if you lose money, and you will lose some money you will not be into fever. Because it is so much easier to lose fake money than to lose real deposit.
When the workday is over successful Forex traders start counting their real profits. And you will need to put up with few cents left and think: "Where are the earnings that we were told about so much!"
How to become a successful trader on Forex market?
A successful trader will always overcome difficulties and they will make him even stronger. After a month of hectic trading you will get the most important skills and knowledge. You will finally understand where the currency is moving and why you are buying currency. Your portfolio will become more stable and you will learn to insure it, but nevertheless you will commit some mistakes once in a while.
Now you understand pretty much everything and your portfolio is accustomed to see only positive balance. You understand that not only successful traders' strategies can bring you profits. You have to have your own skills and tools. But the herd instinct takes over at times and after several unsuccessful deals you start to think about improvements.
A successful trader has to learn to watch the trend line without worrying, he must learn to understand where it is moving and why. You need to have your own arsenal of a successful trader that you are using depending on the market situation. After a while beginners will start writing letters to us asking to help them understand forex, you will only smile and remember your thorny path.
Social button for Joomla