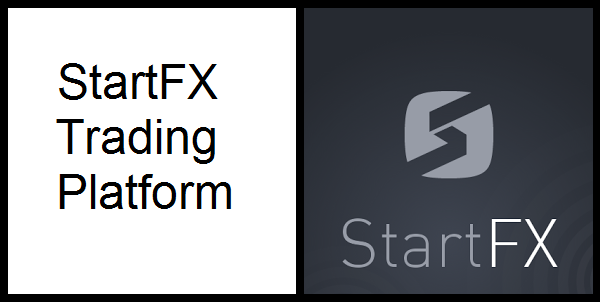 A range of trading platforms is regularly updated, and we all got used to it. Of course, all of them has many advantages, but you can find drawbacks in each one as well. The most important part in online trading is a convenience that a broker can offer in their software. It should first of all be a comfortable perception – a visual perception. Moreover, the complexity of the trading platform development directly indicates the amount of its use in trading. Another such invention is StartFX trading platform.
The main thing in it is a picture that helps to visually perceive the price chart without discomfort. It should be noted that the first advantage is terminal itself, featuring not very saturated "mosaic-like" colors and not too many buttons. It provides ease in learning and managing trading process.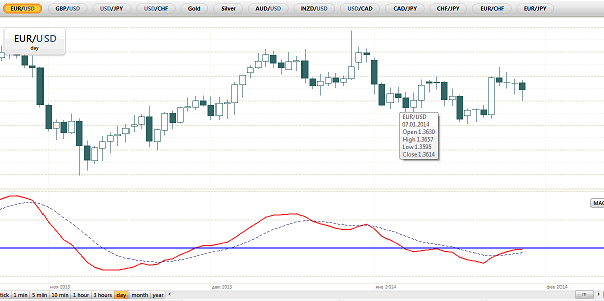 The image above shows the default view with everything you need and nothing excessive. There are indicators, news and a "Deal" button. Time intervals are shown at the bottom. StartFX trading platform offers all you need, and its another advantage is that there is an opportunity to trade in one click. Some may not care about this, but one may find it a powerful argument. There is a filter in the news ticker. 
Another essential argument is that there is a time interval of one year, as well as a tick chart used by "scalpers" .
StartFX trading platform allows trading in one click, either with or without an assistant. To make a deal with an "assistant", you just need to check the box of the appropriate value on the "Deal" button and click "Deal". Four steps need to be taken in the next window. 
1. Choose the assumed movement and currency pair. 
2. Determine the amount of the deal.
3. Determine the parameters under which the deal will be closed. 
4. Determine the parameters of losses under which the deal closes.
In short, it's basically the same picture, but vice versa. When placing an order you choose profit and stop – nothing new, except maybe for the pictures. 
StartFX platform can also show the same process, but in one window. In this case you won't need to click "next" – it's the same volume and the same levels in limiting losses and profit, but in one step. But here you can see the innovation of some platforms: you can't open two orders in one currency pair in opposite directions. If you do so, the first order will be closed and there will be none of them. 
In the past, there was a similar platform. A trader could open an order in it and put profit, which was a kind of a reverse order rather than profit. After some time a trader launched a program, saw the results and closed the order in the black, while believing that the "profit" will be gone automatically. But after some more time he could launch the program again and feel a shock, because the "profit" turned into an order in the opposite direction, and profit wasn't fixed, but rather became a plus in the deal opened in an opposite direction. Traders often had to close such deals with losses. 
Taking into account the fact that this platform implies the principle of mutually exclusive order, it may be working the same way. So, it's essential to be vigilant in this regard. 
In addition, this platform offers a very interesting "Analytics" section, though to use it 100% you need to open a real account. It seems to be a general dynamics brokers show in this direction: often the full potential of the platforms can only be accessed after starting a real account. 
Now we can make some conclusions. The ease of StartFX trading platform is substantial and attracts the beginners in the first place. But it is recommended to start trading with it only after getting fully acquainted with its features. You should wade through its innumerable details and go ahead – trading!
Social button for Joomla